If you have not visited Büchertiger Supplies in a while, I invite you to do so! There's some new stock to be found.
You may know that I started with my supplies business when I couldn't buy coloured linen thread in Germany: I had just discovered the online book art community and saw my first Coptic bound books. My American contacts had these awesome colours to choose from when all I had was natural and black bookbinding thread. The quest to buy these threads eventually lead me to buy in bulk and sell what I couldn't use.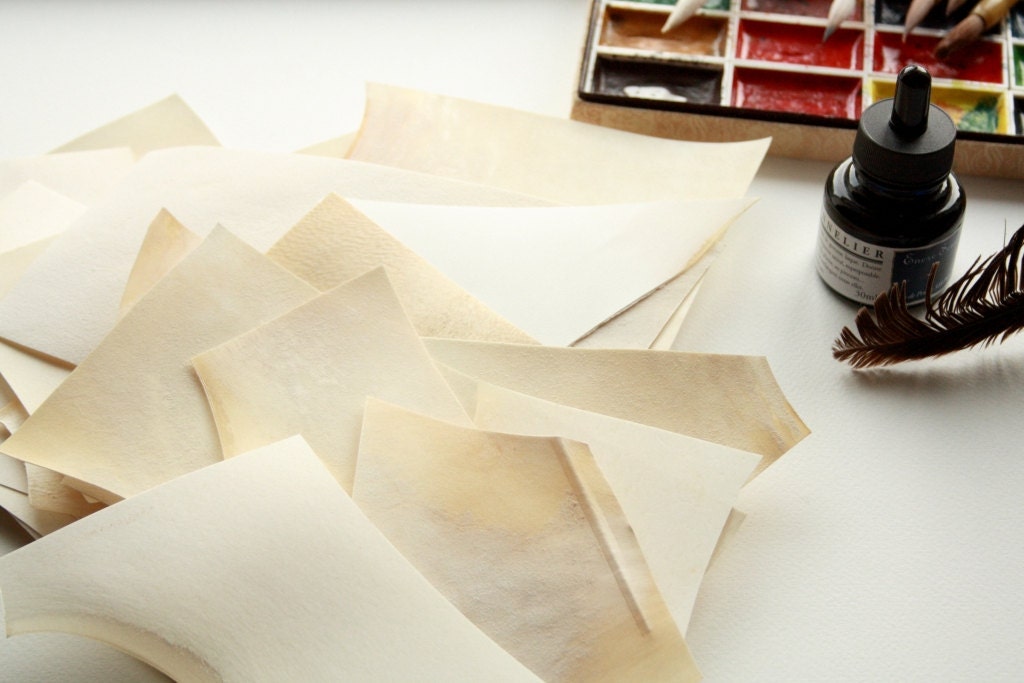 The first thread I carried was from the German manufacturer Gruschwitz. Since these beginnings I have taken on threads from many other manufacturers and also other stock. One of the more successful products are the parchment cut-offs which I have been selling for a couple of years now.
Last year I had the idea to expand to also stock silk thread. I bought a couple of different threads to try them out, and a couple of weeks ago I finally managed to try them out by making the headbands for the books that I described in the last blogpost. – And was blown away! Such beautiful thread. Silk is incredible!
Above you see non-dyed version of all the new threads. From left to right: Filament Silk, Fine Silk, Silk Perle 5, stranded silk, and on the very right linen thread.
I buy the thread from a small family run business in Devon. All the threads are hand-dyed in a more or less varigated pattern. Already unpacking was such fun. I just love handling all those colours!
It took me a whole day to just sort through all of them and check the delivery. Individual photos and descriptions can be found in my Etsy shop and also on this page here on this webpage.
If you have any questions, let me know!