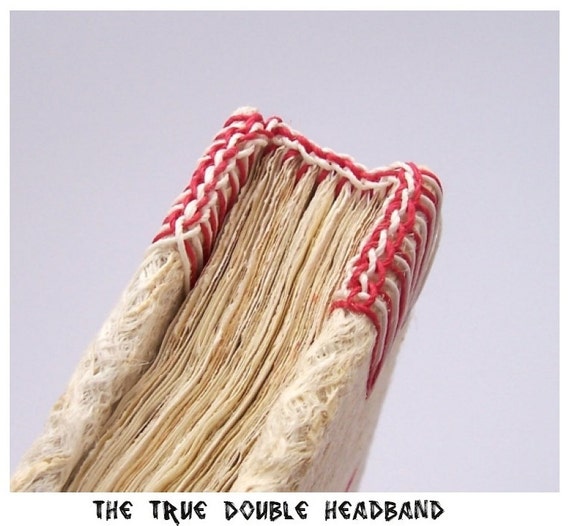 You might remember that I was going to post a making of the copy of erased that I bound (and maybe you are surprised by the first image you see here). Please accept my apologies for letting you wait for so long. – And yes, this is that post, it just starts with a side note. My excuse for being slow is the usual: Things have been crazy here in the last week. One of the craziest things is a new EU law that will come into effect on 1st of January 2015. It has passed parliament already a couple of years ago, but I only got aware of it in the past week. And it is absolutely crazy. I will spare you the details, in short it will make selling ebooks to EU member countries that are not my resident country (UK) so unpleasant and inefficient that at this moment I see no other way than disrupting service to these countries from next year on. So if you are somewhere in the EU but outside the UK, and you always wanted to purchase one of my ebooks, now is the time. Here is a link to my Etsy-Shop, where you can now still conveniently grap a copy. And now follows the post you have been waiting for:
Einige von euch haben vielleicht auf diesen Artikel gewartet (und sind jetzt vielleicht überrascht von dem ersten Bild, das hier auftaucht). Meine Entschuldigung dafür, dass ich mal wieder so langsam bin, ist wieder die übliche: Die Dinge haben sich in der letzten Woche mal wieder überschlagen und ich bin einfach zu nichts gekommen. Und ja, das hier ist der Artikel, auf den du gewartet hast, es gibt nur eine aktuelle Ankündigung als Vorlauf. Eines der verrücktesten Dinge der letzten Woche ist ein neues EU-Gesetz, das eigentlich schon vor Jahren beschlossen wurde, aber ich habe erst letzte Woche davon Wind bekommen. Es tritt am 1. Januar 2015 in Kraft und ist einfach total verrückt. Ich möchte dir die Details ersparen. In Kürze: Es macht den Verkauf von Ebooks in EU Mitgliedsstaten außerhalb des Landes in dem ich meinen Geschäftssitz habe (UK) so unattractive, dass ich ab 1. Januar Ebooks nur noch in UK und außerhalb der EU vertreiben werde. Wenn du also in der EU und außerhalb der UK bist, und schon länger mit dem Gedanken gespielt hast, ein ebook von mir zu kaufen ist jetzt der richtige Zeitpunkt gekommen! Hier ist ein Link zu meinen Shop, in dem du zur Zeit noch problemfrei ein Exemplar erwerben kannst. Und nun zum eigentlichen Inhalt dieses Artikels:
In my last post I already talked a little about the poem itself. For this copy the text was written by hand with rubbing ink on waterford watercolour paper which I gave a thin coating with gesso. (The gesso, by the way, was a bad idea: It looks nice but writing on it with a pen is awful.) The poem was then erased by painting over with gold coloured acrylic paint. The backsides of the pages are covered with an acrylic wash with it deliberately staining the front page, and here and there are golden fingerprints or waterdrops.
It has this atmosphere between precious (the gold) and discarted rubbish (good paper, but looking like rough cut-offs). And I wanted the cover to reflect this by choosing a precious material (well, semi precious) but I wanted it to be not quite there. So I decided to stitch parchment pieces together to use for the cover.
After having decided on a parchment cover, I consulted Monica Lange Berg's Limp Binding from the Vatican library, remembering that one of the descriped bindings featured a collection of unbound pages. And indeed, accoring to the book, S. Maria in Cosmedin XIII 2 consists of two volumes of loose leaves, each held together with a ribbon, and then both of them held inside a parchment cover with another ribbon. The historic binding has turn-ins with yapp edges and a lining from thick paper or cardboard. I was going for a completely non-adhesive version.
First I made a paper model (can be seen lying to the left in the image below), to get a clear picture of how large a continuous piece of parchment would need to be. Then I sifted through my stashes, arranging this and that on top of the dummy and finally decided on two pieces with a diagonal stitching line across both front and back cover. I chose a black linen thread for the stitching to emphasize the seam. And this is how the result looked like:

In meinem letzten Artikel habe ich ein schon über das Gedicht Erased gesprochen, und spare mir das deshalb hier. Nur soviel: Der Text ist von Hand in Reibetinte geschrieben und dann mit goldenen Acrylfarben übermalt, hier habe ich damals Bilder von den fertigen Seiten gezeigt. Sie haben für mich diese Atmosphäre irgendwo zwischen wertvoll (repräsentiert durch das Gold) und Abfall (der ausgestrichtene Text, Fingerabdrücke auf den Seiten und Büttenränder, die mal abgeschnitten sind und mal nicht,…). Ich wollte dass auch der Einband irgendwo so dazwischen rangiert. Daher der Gedanke, Pergamentstücke zusammenzunähen und daraus dann einen Pergamenteinband zu machen.
Nachdem ich einmal auf diesen Gedanken gekommen war, habe ich mir Monica Langwe Berg's Limp Bindings of the Vatican library zur Hand genommen und durchgeschaut. Ich meinte mich zu erinnern, dass darin eine Bindung beschreiben wurde, bei der das Buch aus einer Loseblättersammlung bestand. Und tatsächlich: S. Maria in Cosmedin XIII 2 besteht aus zwei Stapeln aus losen Blättern, die jeweils mit einem Band zusammengehalten werden. Beide werden dann mit einem weiteren Band in ihrem Pergamenteinband gehalten. Bei dem historischen Einband  wurde die Innenseite des Pergaments mit dickem Papier oder dünner Pappe hinterklebt. – Ich dagegen wollte gerne komplett auf Klebstoff verzichten. Auch um den ephemeralen Charakter zu unterstreichen: Es sollte glaubwürdig bleiben, dass sich in dem Umschlag etwas befindet, das verworfen wurde.
Nachdem aber die Grundstruktur klar war, habe ich erstmal ein Papiermodell gemacht (im Bild oben und auch unten gerade so am Bildrand zu sehen), um mir einen Eindruck zu verschaffen, wie groß mein Stück Pergament denn werden soll. Dann habe ich meinen Vorrat durchforstet und Stücke auf dem Modell hin- und hergeschoben. Letztendlich habe ich mich für zwei Stücke entschieden und eine durchgehende Naht, die quer über Vorder- und Rückdeckel laufen würde. Im Bild oben sieht man die zusammengenähten Stücke. Dann wurde beschnitten:

Above you see the cut version. After deciding where to cut, I first un-did the seam and made a new knot and then cut the parchment. Then the folding started, and the interior ribbon that will hold the package in place is attached with parchment tackets. You can see Monica's book opened for reference on my working table.
Oben sieht man wie ich die Kanten schon gefaltet habe. Einige Änderungen habe ich vorgenommen: Zuerst habe ich über die ganze Länge eingeschlagen, aber das ergab ein zu steifes Gelenk am Rücken, und ich habe mich entschieden das Material dort zu entfernen. An den Ecken dagegen habe ich weniger Material als vorgesehen entfernt und mit Tackets aus Leinenzwirn zusammengenäht. Am Rücken ist das Band mit Pergament-Tackets befestigt, das dann die Seiten im Inneren festhält.
So sehen die Tackets am Rücken aus: Ich hoffe, dass das in der Tat "richtige" Pergament-Tackets sind. Ich habe intensiv die Bilder angestarrt, das Material manipuliert, und das hier ist das einzige, was ich dachte, dass es sein könnte. – Hält verblüffend gut!
Ich habe dann länger darüber nachgedacht, ob und wie ich einen Titel auf dem Einband unterbringen soll – und mich dann komplett dagegen entschieden, ganz im Sinne des Titels "erased".
Mehr Bilder vom fertigen Buch und dem making of gibt es in meinem Photostream bei ipernity. Und für die Zukunft, wenn die Bilder nicht mehr ganz oben im Stream zu sehen sind, gibt es hier einen Link zu dem ersten Bild vom fertigen Buch. Von da aus sollte man sich ganz gut durch alle Bilder durchklicken können.
Danke für dein Interesse!
Above you see what the spine looks like. I pondered adding a title and my name to the spine or cover but then decided against it. It didn't seem to fit in the illusion of something that wasn't meant for keeping.
More photos of the finished book (as well as one more making of) can be found in my photostream on ipernity (and for the future, when they are no longer up on the top of the stream, here is a link to the first photo of the finished book, from there you should be able to navigate through the stream).
Thanks for your interest!